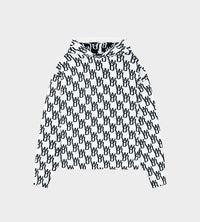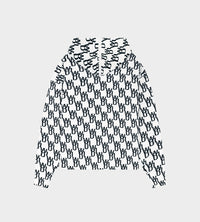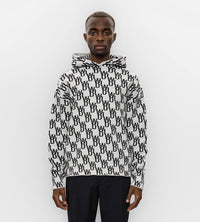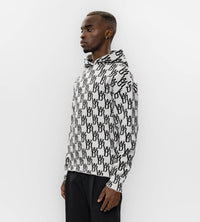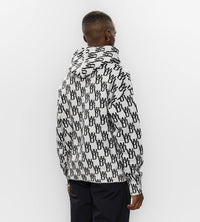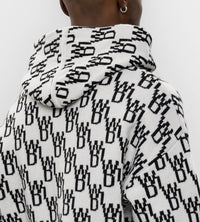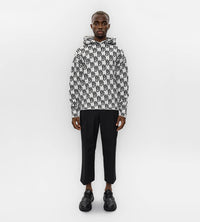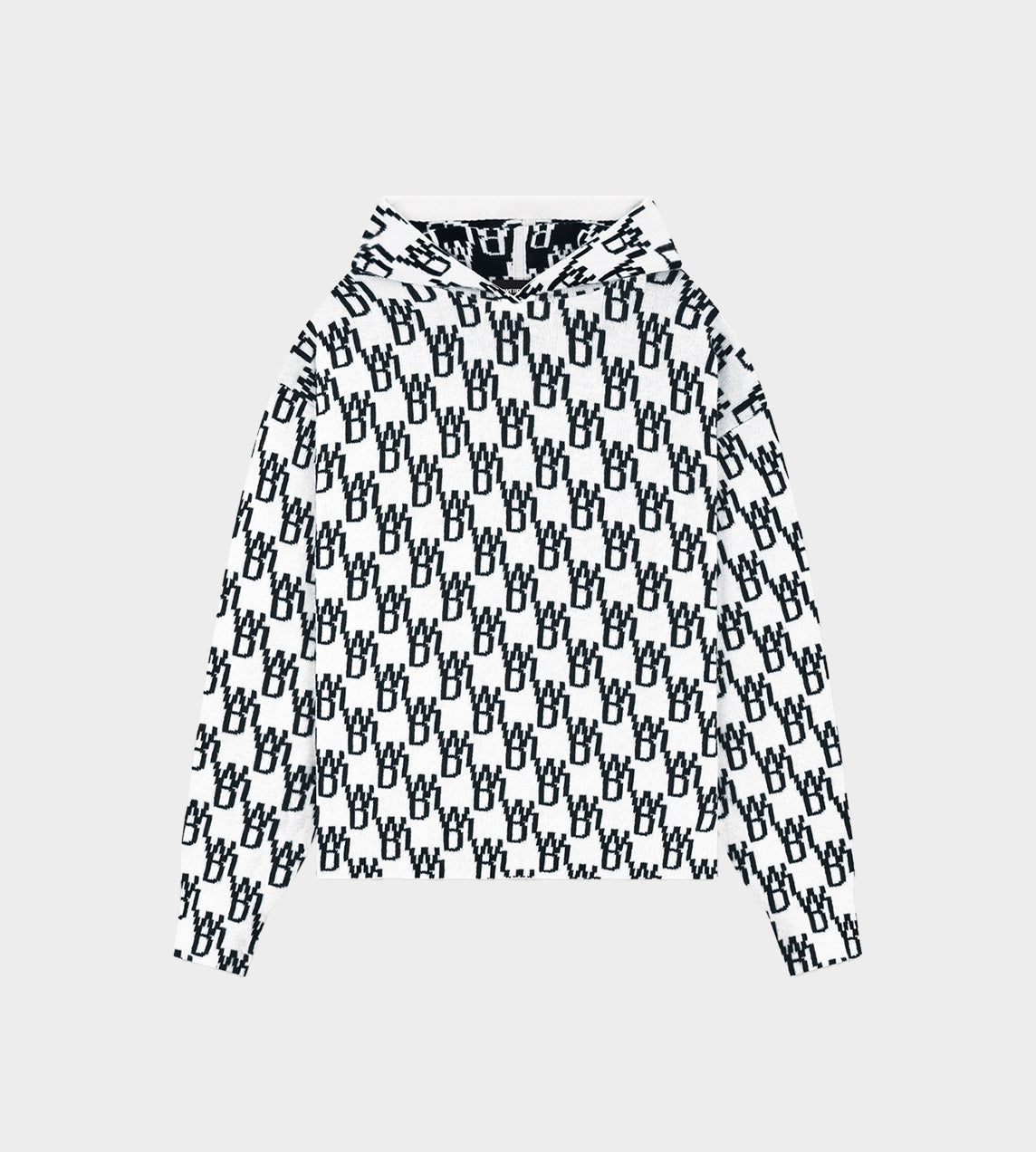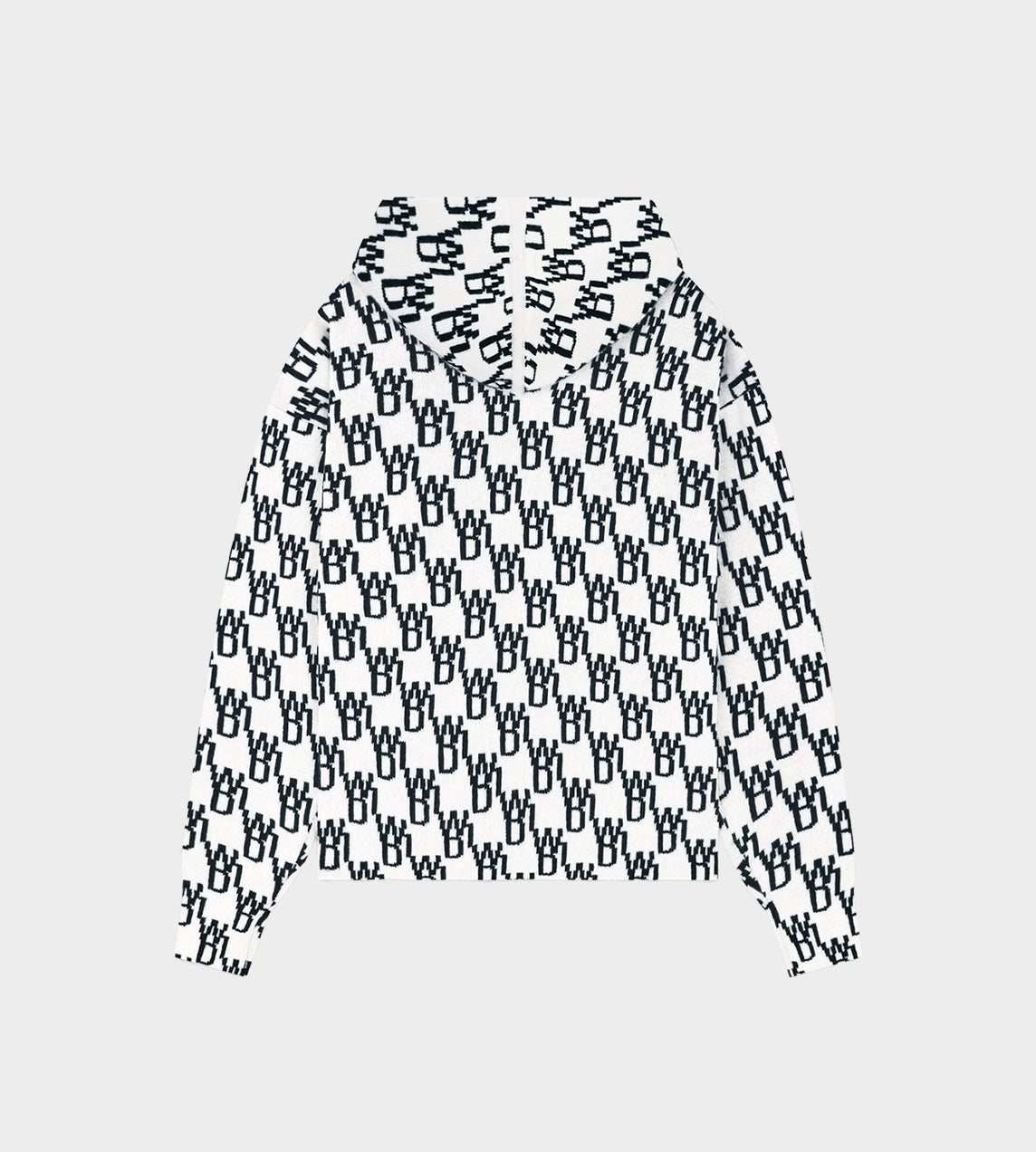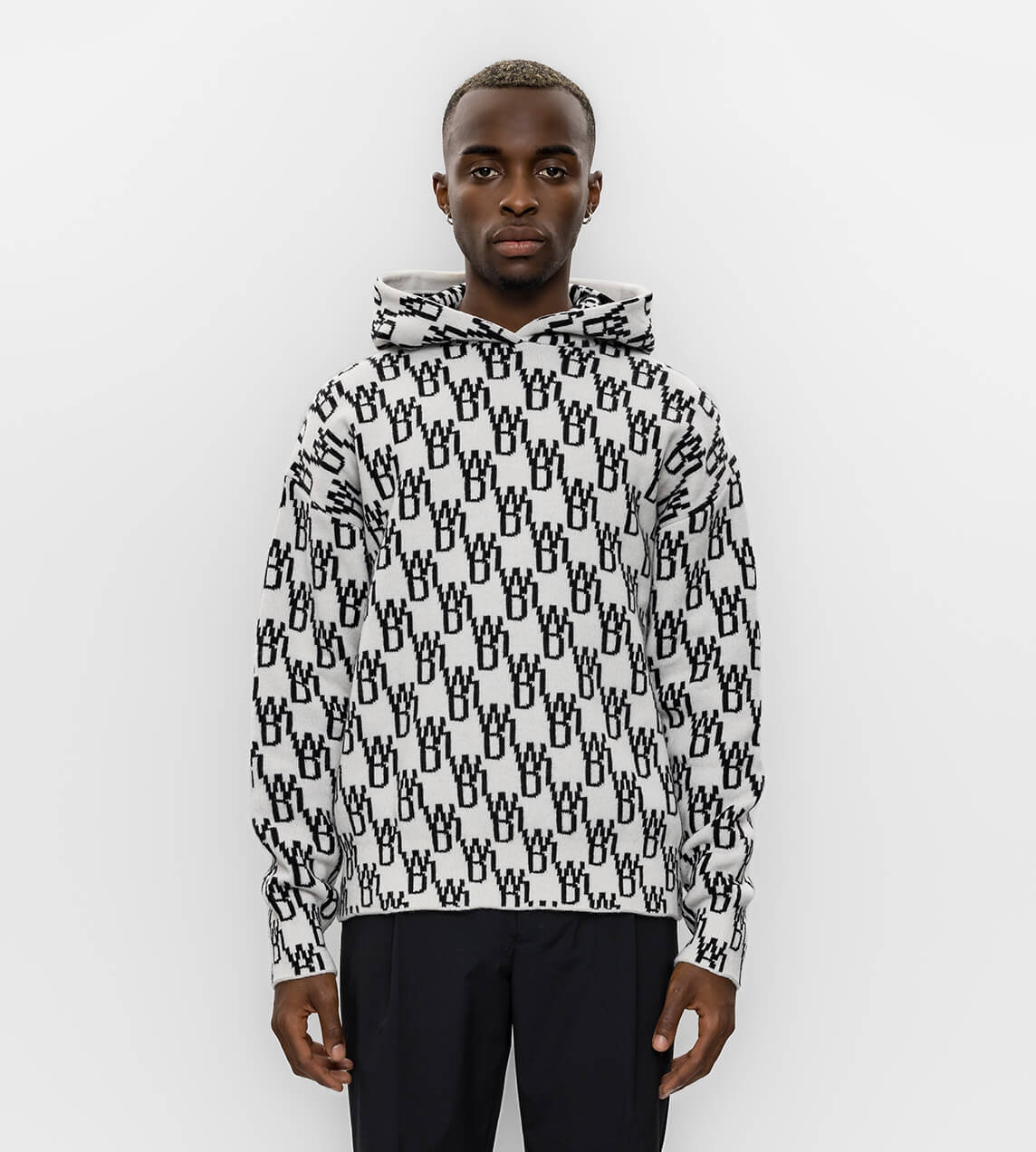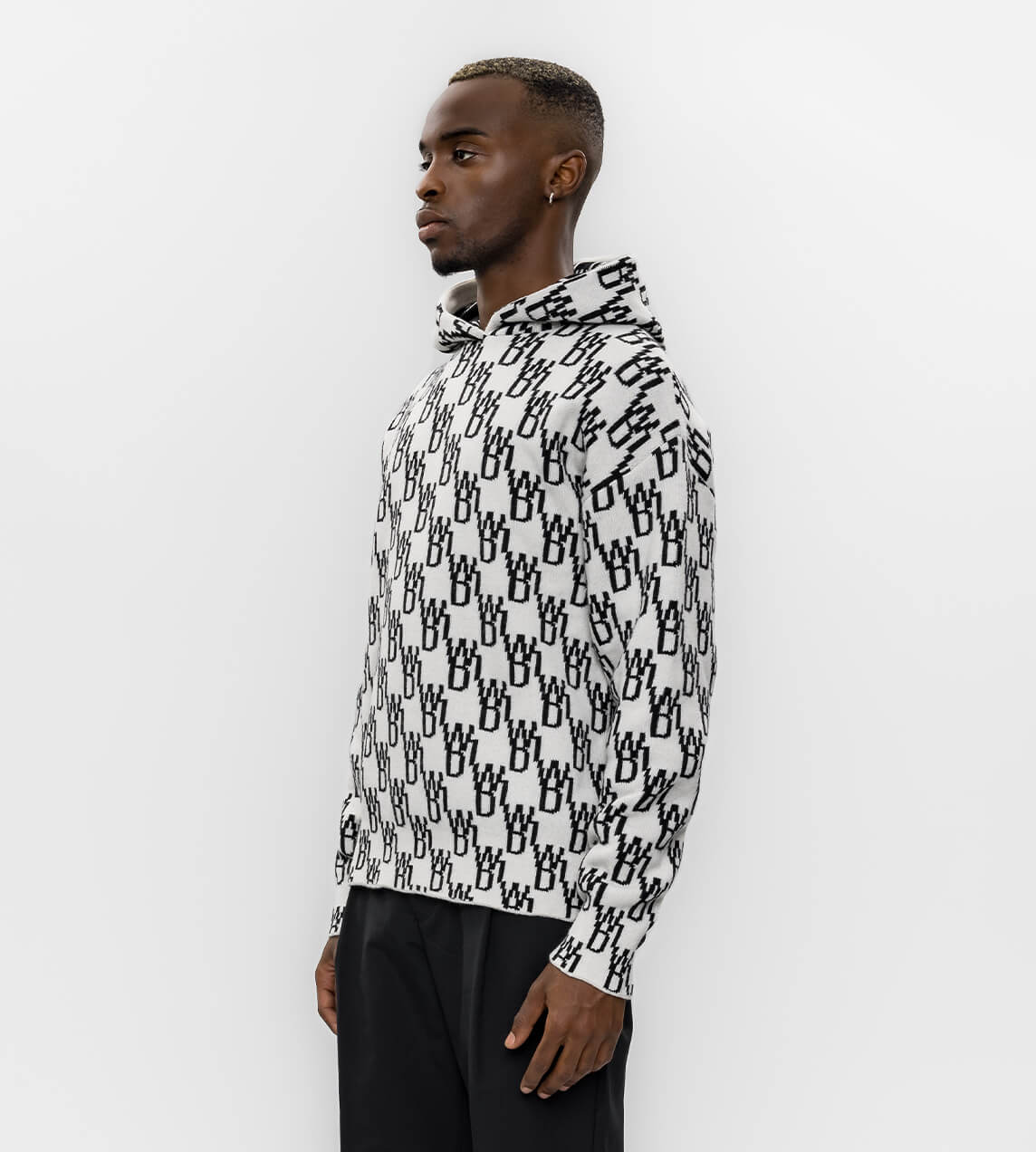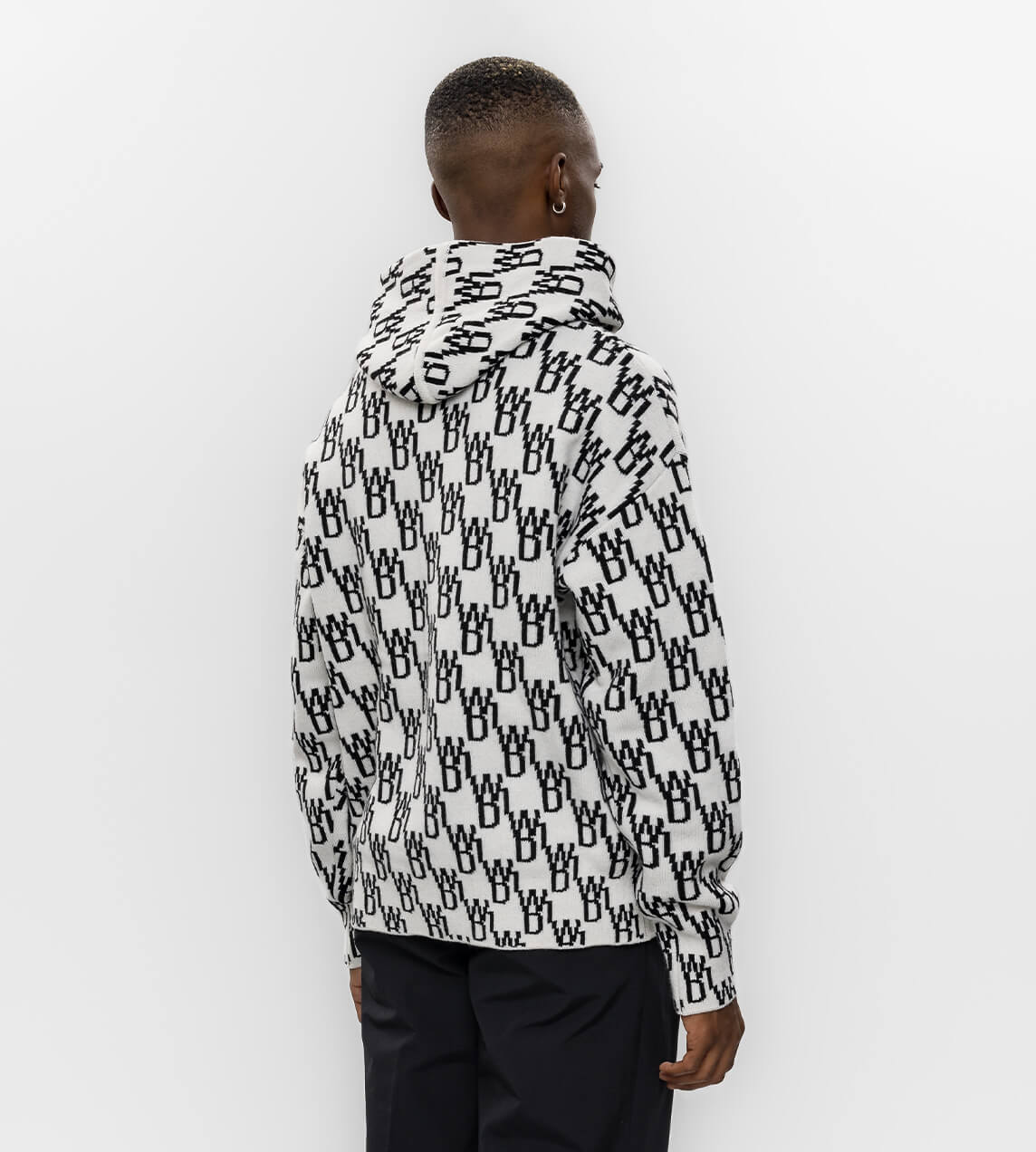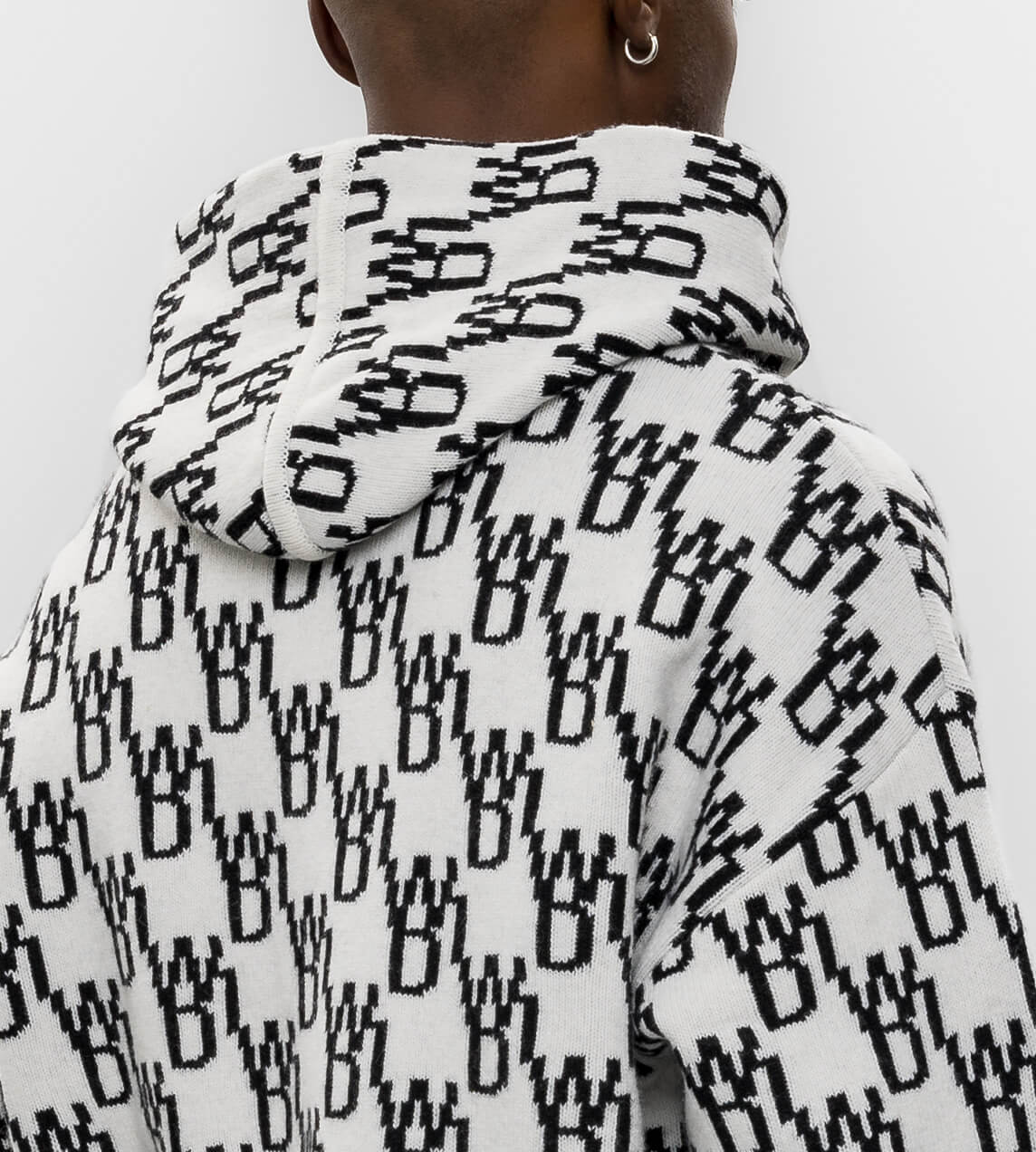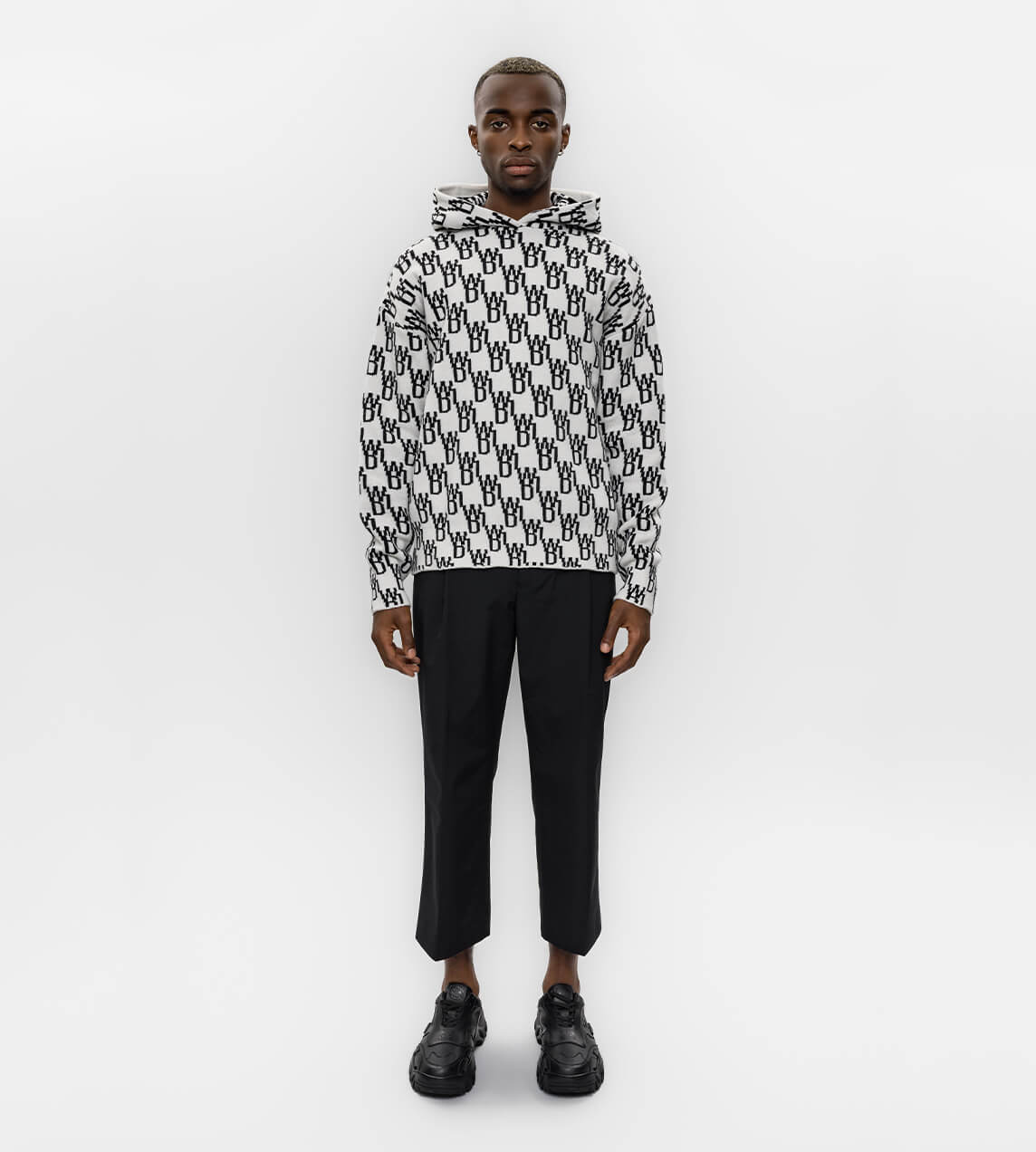 WD1 Graphic Knit Hoodie Ivory
Regular price

$875.00 CAD

Sale price

$875.00 CAD

Regular price

Unit price

per
Sizing chart
Oversized hooded sweater in WD1 jacquard with ribbed cuffs and hem.
Vendor Colour: Ivory
Vendor style: WD-KC1-22-639-U-IV
Fabrication: 60% Wool, 35% Nylon, 5% Cashmere.
Made in South Korea.
Machine wash cold. Do not tumble dry. Lay flat to dry in the shade. Do not iron. Dry clean separately. Foil cover rubber patch when dry cleaning.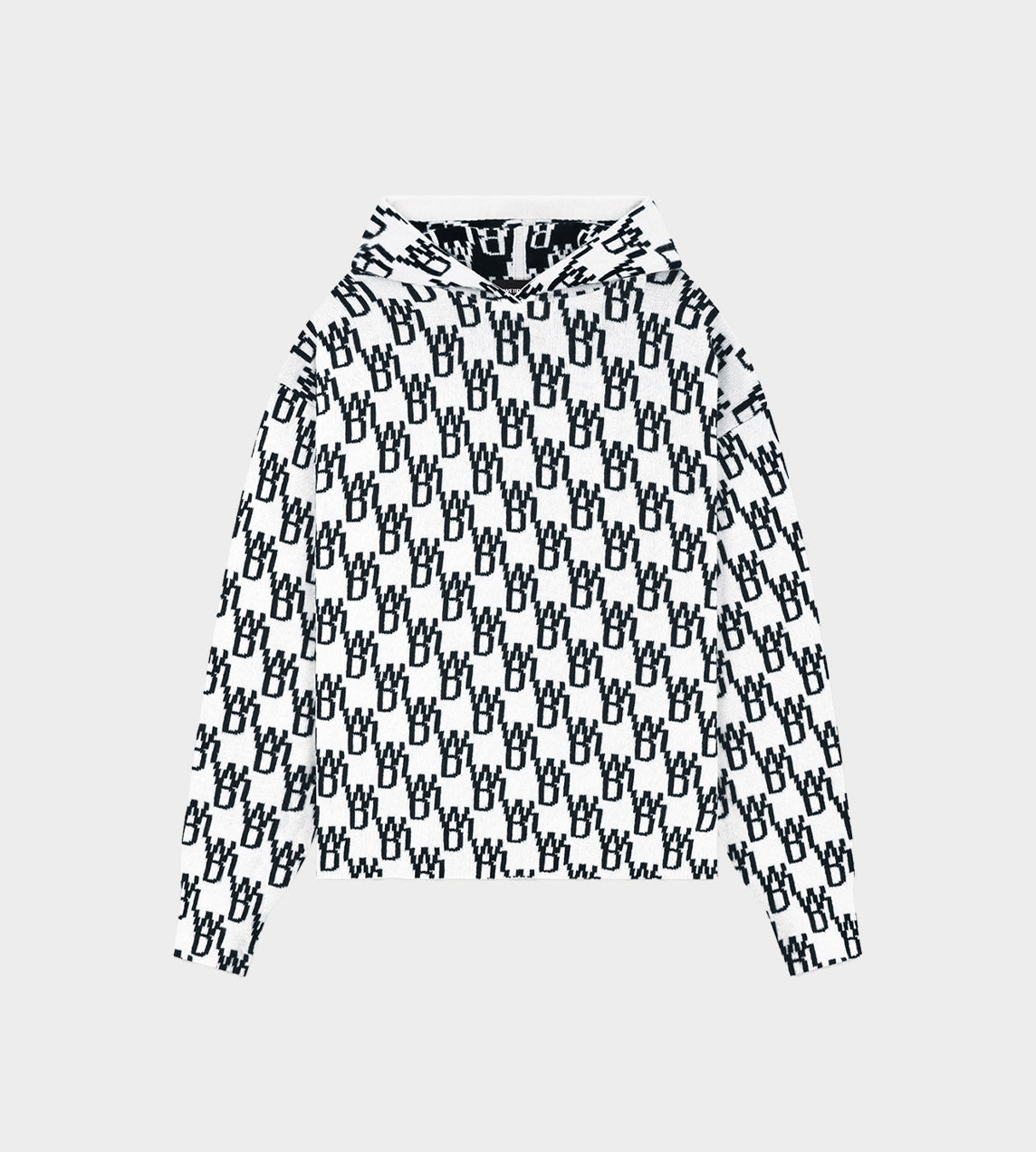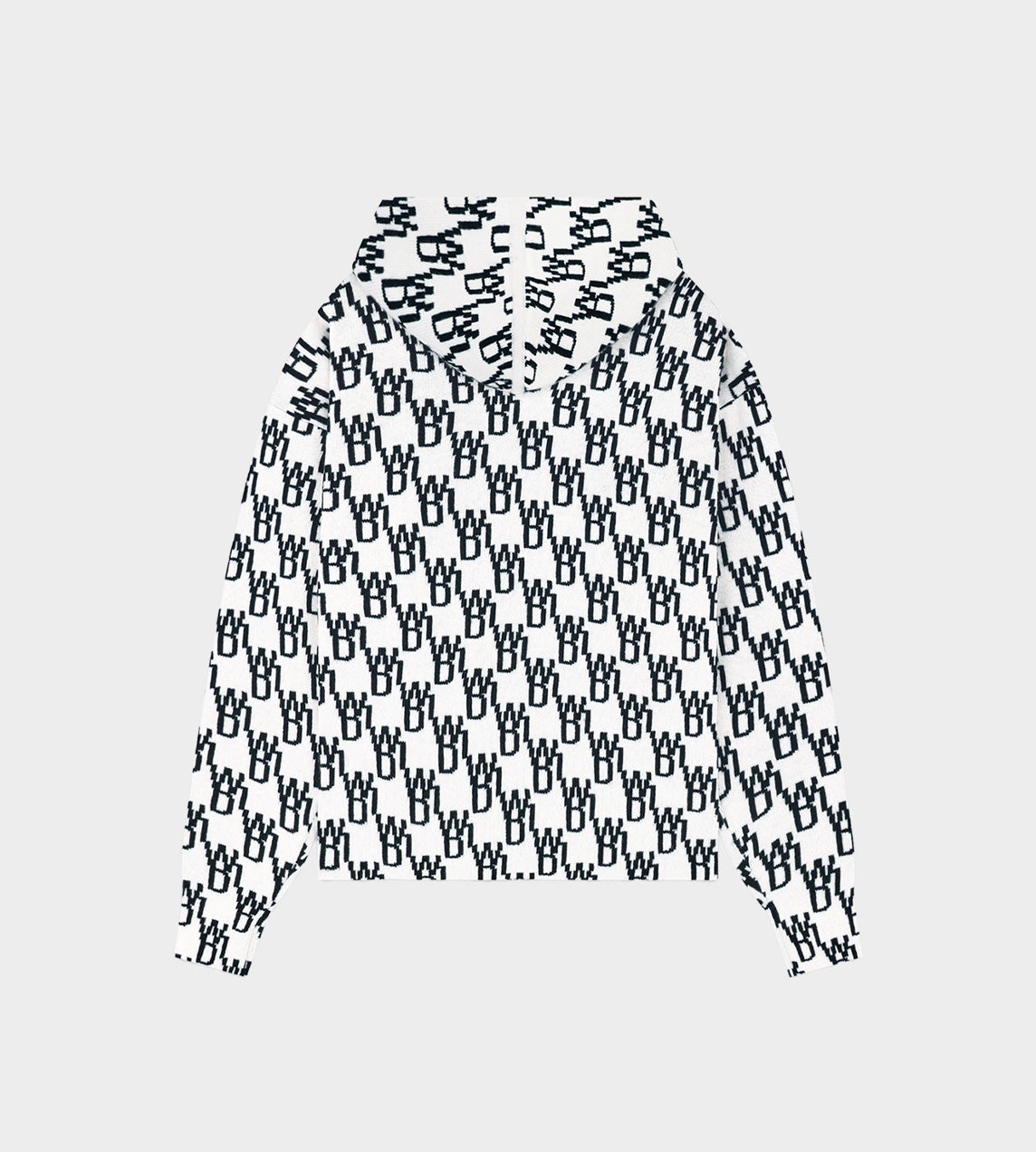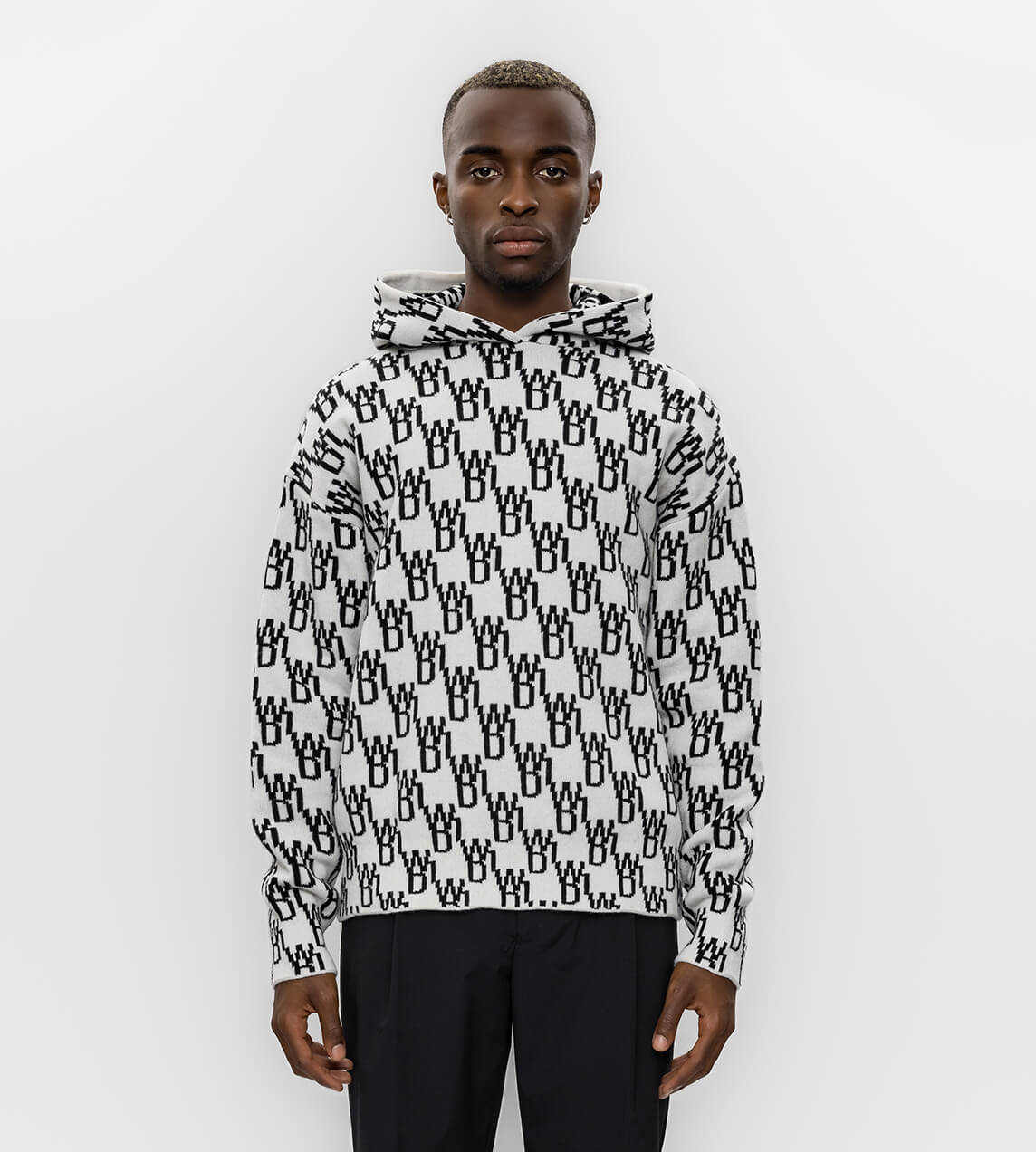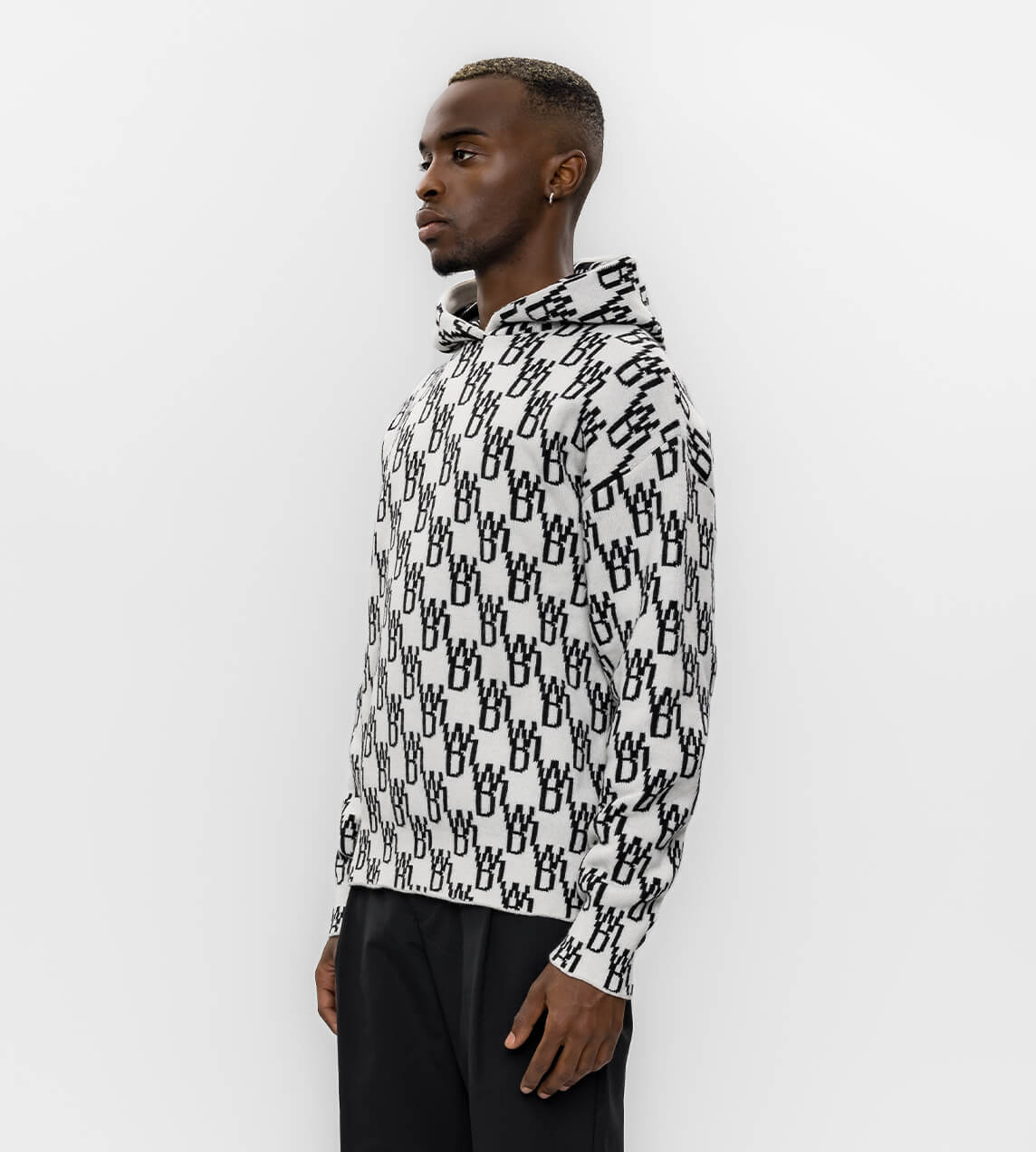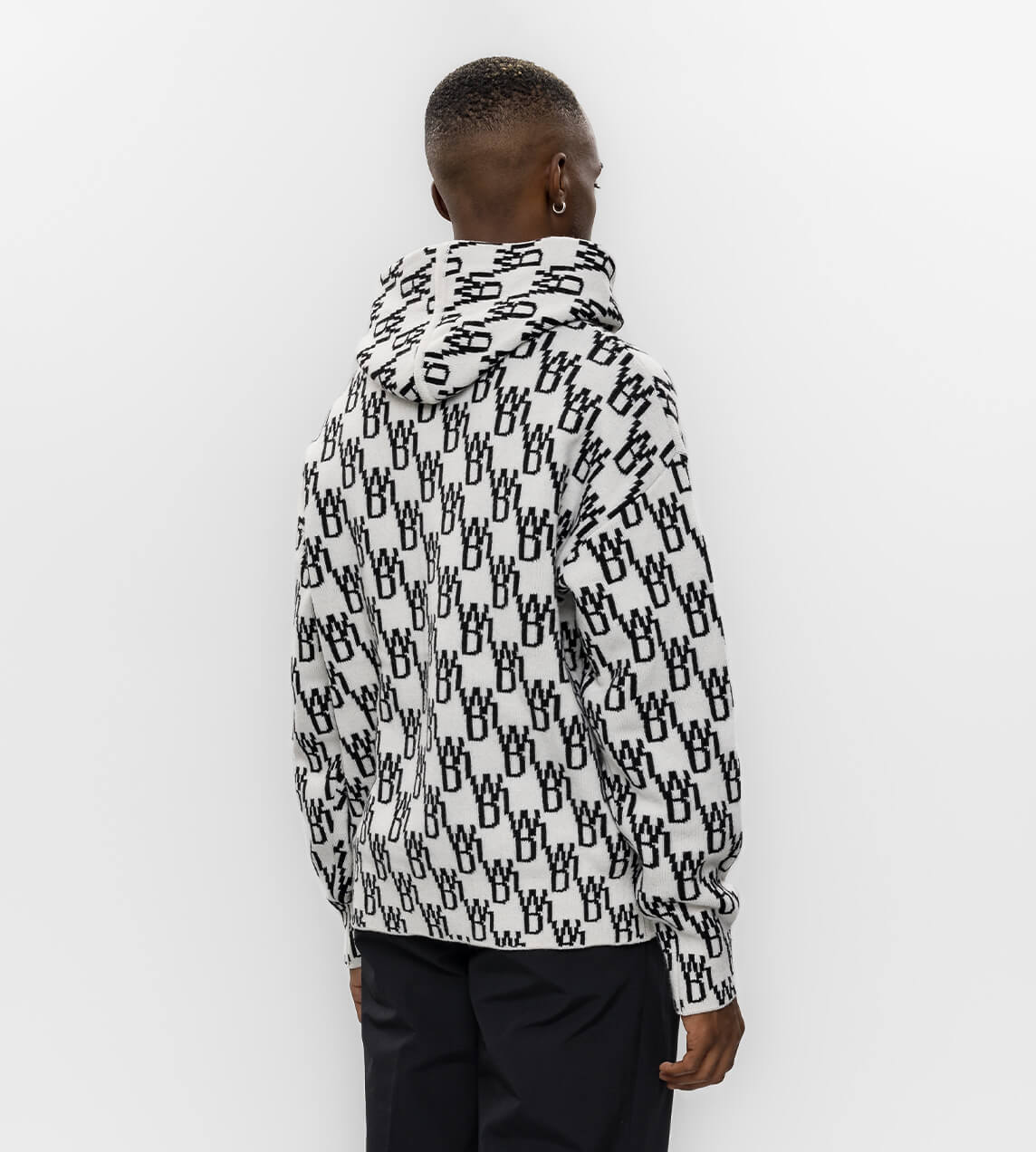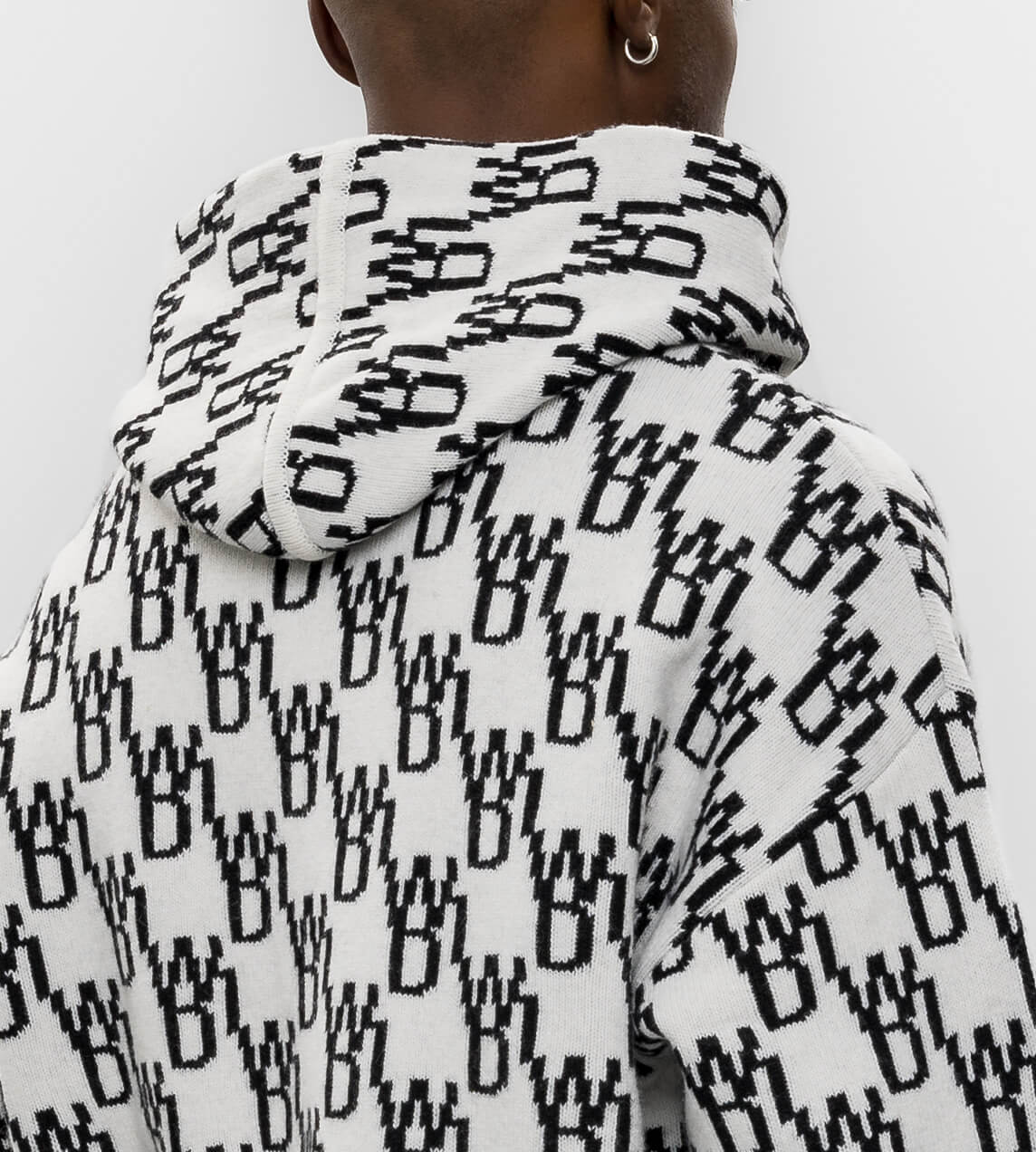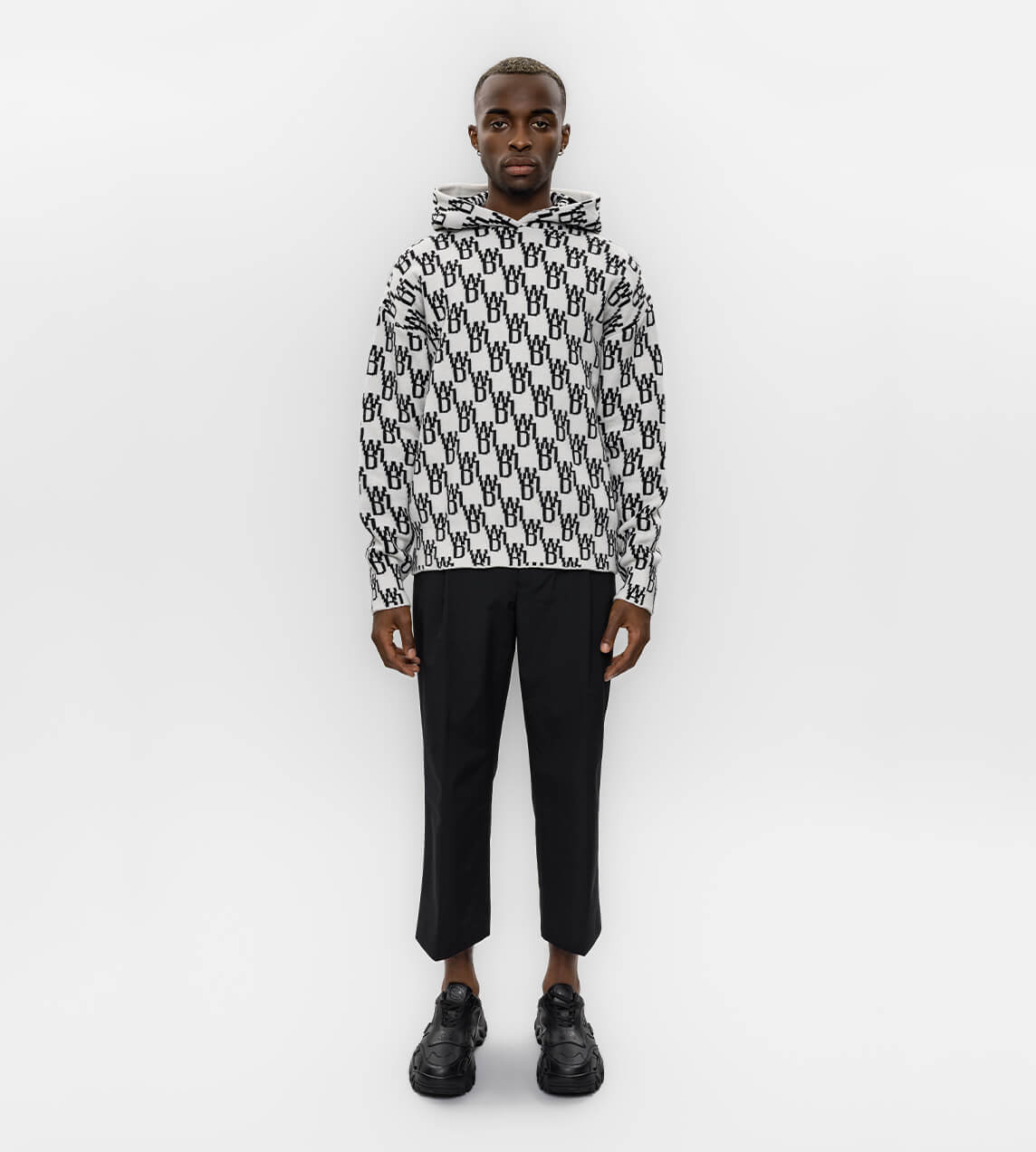 Size chart
Men's Clothing
| S/M/L | XXS | XX | S | M | L | XL | XXL |
| --- | --- | --- | --- | --- | --- | --- | --- |
| US | 34 | 36 | 38 | 40 | 42 | 44 | 46 |
| UK | 34 | 36 | 38 | 40 | 42 | 44 | 46 |
| Japan | 0 | 1 | 2 | 3 | 4 | 5 | 6 |
| Italy | 4 | 6 | 8 | 10 | 12 | 14 | 16 |
| Australia | 42 | 44 | 46 | 48 | 50 | 52 | 54 |
| France | 42 | 44 | 46 | 48 | 50 | 52 | 54 |
Women's Clothing
| S/M/L | XXS | XX | S | M | L | XL | XXL |
| --- | --- | --- | --- | --- | --- | --- | --- |
| US | 0 | 2 | 4 | 6 | 8 | 10 | 12 |
| UK | 4 | 6 | 8 | 10 | 12 | 14 | 16 |
| Japan | 0 | 1 | 2 | 3 | 4 | 5 | 6 |
| Italy | 4 | 6 | 8 | 10 | 12 | 14 | 16 |
| Australia | 36 | 38 | 40 | 42 | 44 | 46 | 48 |
| France | 32 | 34 | 36 | 38 | 40 | 42 | 44 |
Men's Shoes
| | | | | | | | | |
| --- | --- | --- | --- | --- | --- | --- | --- | --- |
| US | 5 | 6 | 7 | 8 | 9 | 10 | 11 | 12 |
| UK | 4 | 5 | 6 | 7 | 8 | 9 | 10 | 11 |
| Japan | 23 | 24 | 25 | 26 | 27 | 28 | 29 | 30 |
| Italy | 38 | 39 | 40 | 41 | 42 | 43 | 44 | 45 |
| France | 38 | 39 | 40 | 41 | 42 | 43 | 44 | 45 |
Women's Shoes
| | | | | | | |
| --- | --- | --- | --- | --- | --- | --- |
| US | 5 | 6 | 7 | 8 | 9 | 10 |
| UK | 2 | 3 | 4 | 5 | 6 | 7 |
| Japan | 22 | 23 | 24 | 25 | 26 | 27 |
| Italy | 35 | 36 | 37 | 38 | 39 | 40 |
| France | 35 | 36 | 37 | 38 | 39 | 40 |