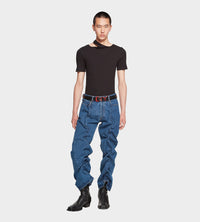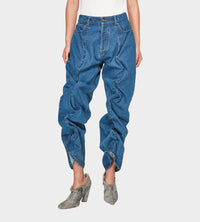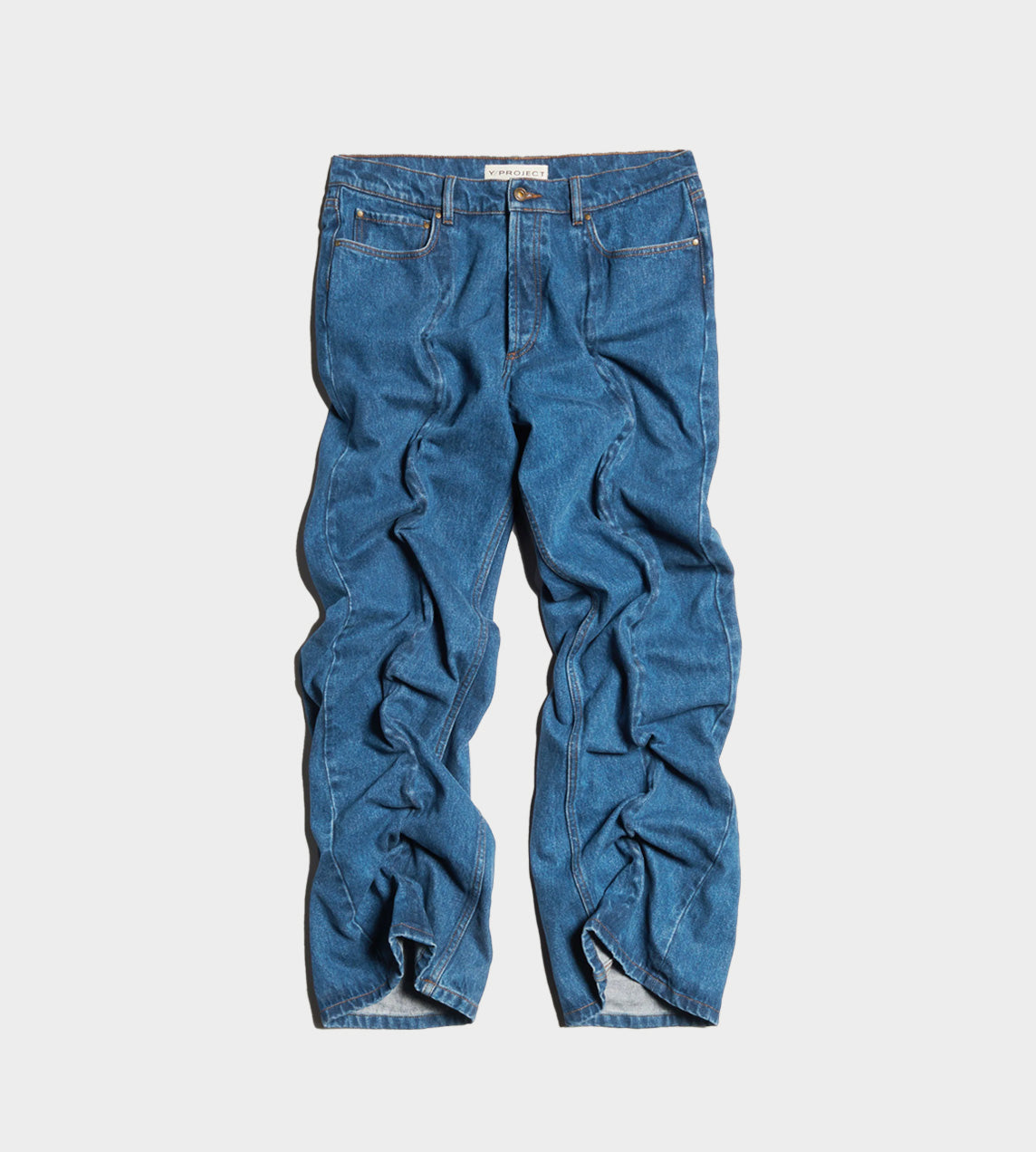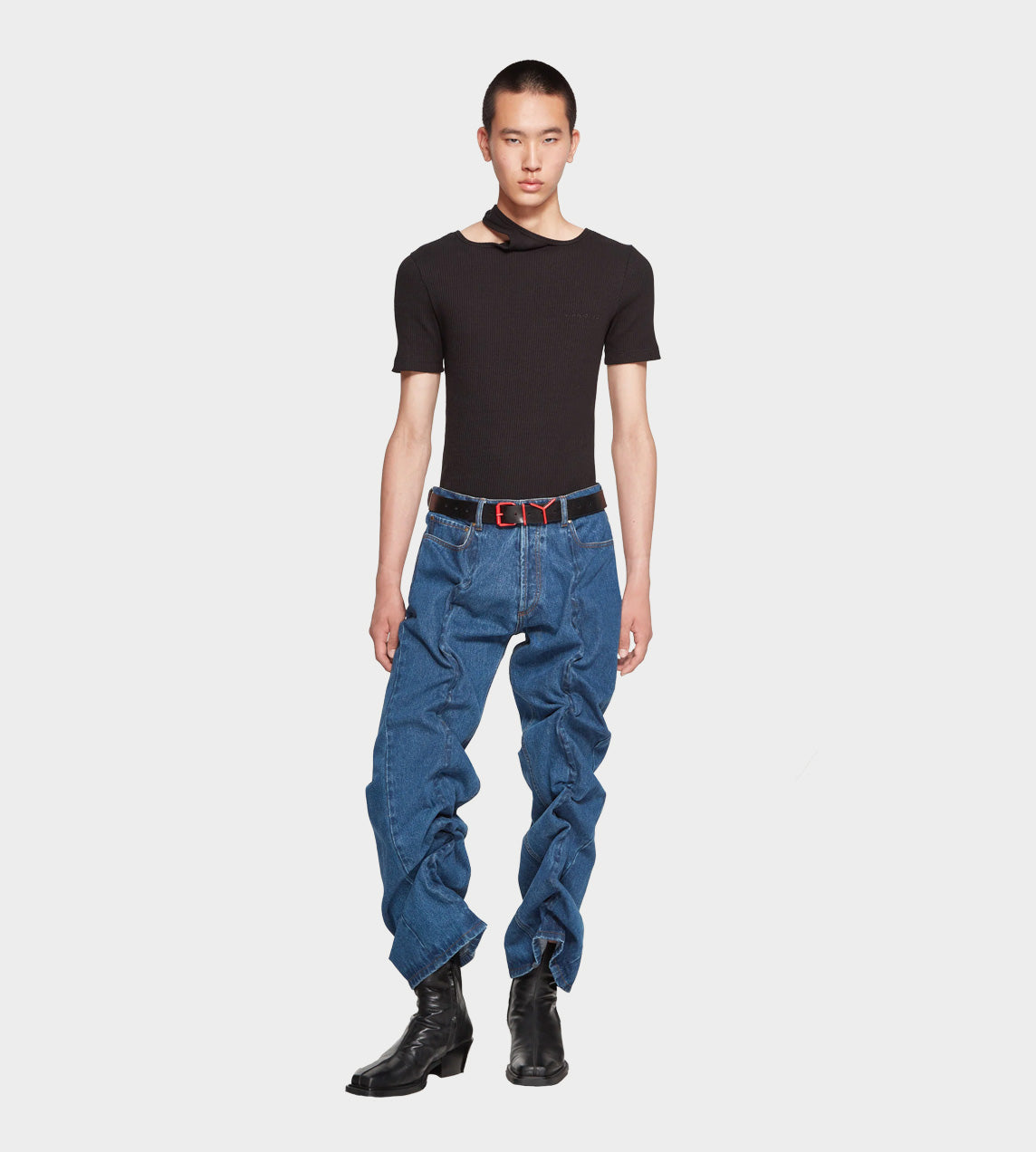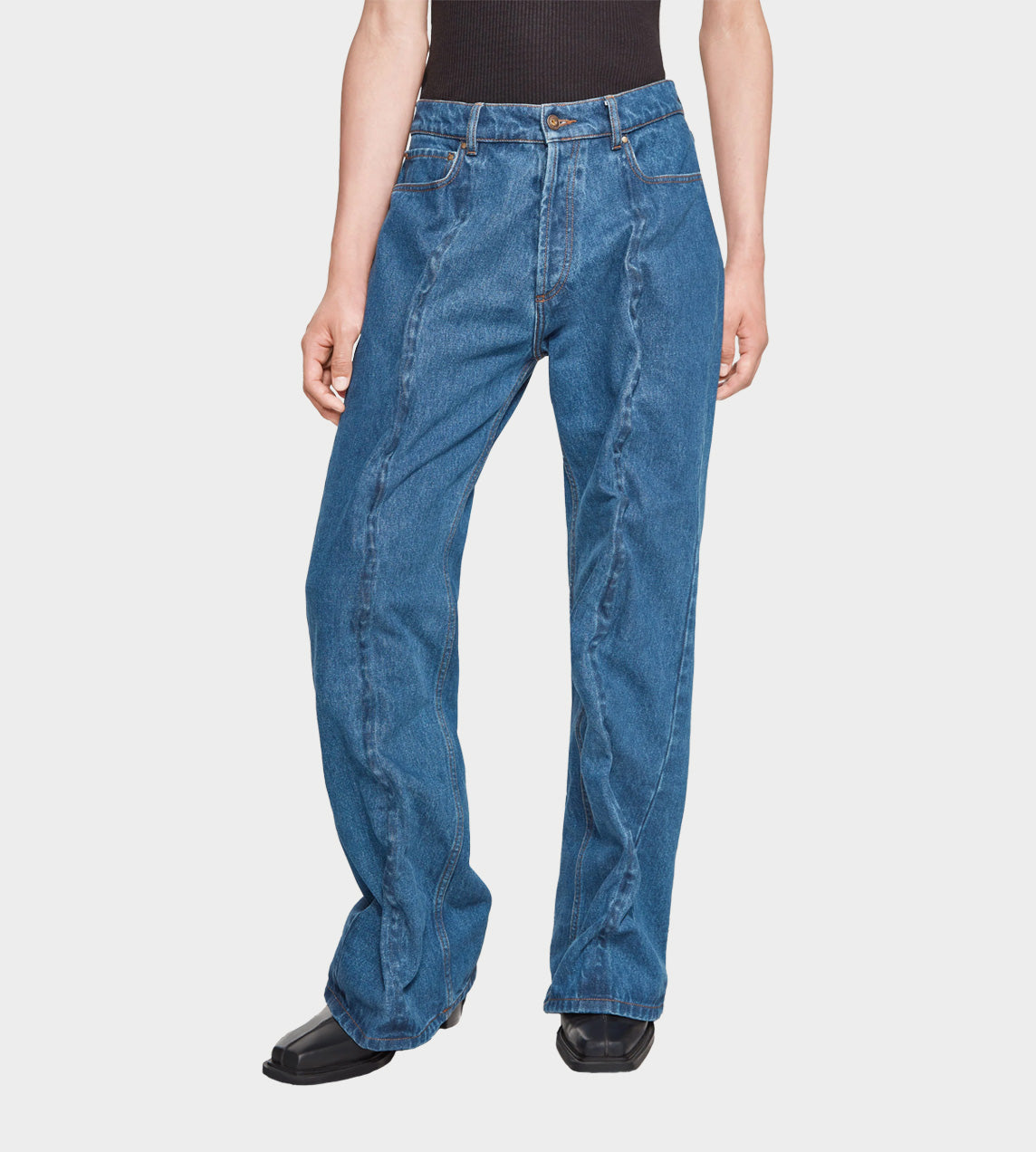 Classic Wire Jeans Navy
Regular price

$685.00 CAD

Sale price

$685.00 CAD

Regular price

Unit price

per
Sizing chart
Regular fit denim jeans with integrated pliable wires that run along the center front of each leg, which can be bent and twisted to create interesting shape and volume. This piece is a part of our fully sustainable Evergreen collection.
Vendor Colour: Navy
Vendor Style: JEAN31-S24
Fabrication: 100% Organic Cotton with Pliable Metal Wire.
Made in Portugal.
Machine wash cold (max 30C) Do not tumble dry. Do not bleach.  Do not tumble dry.  Dry clean with any solvent other than tetrachlorethylene.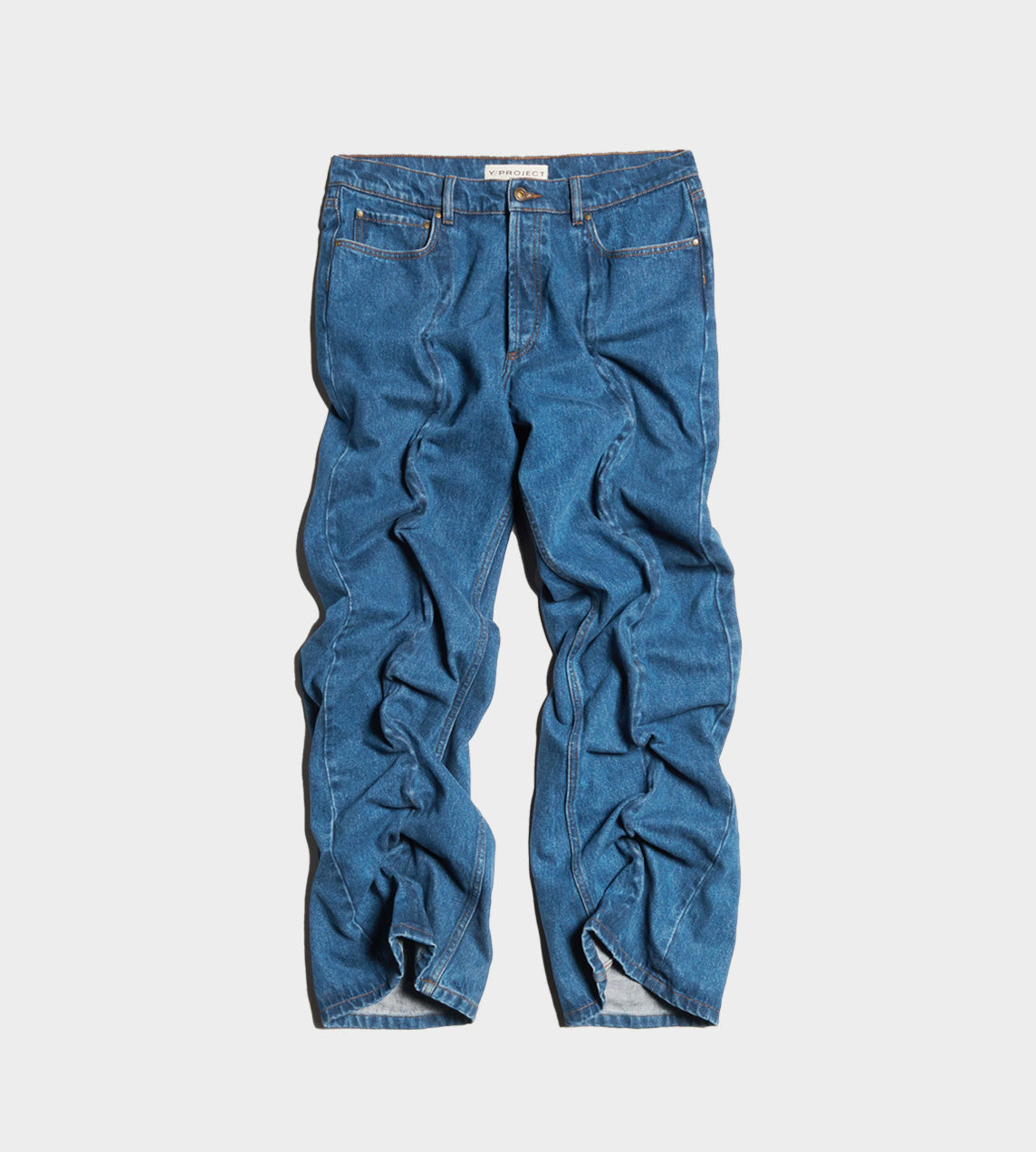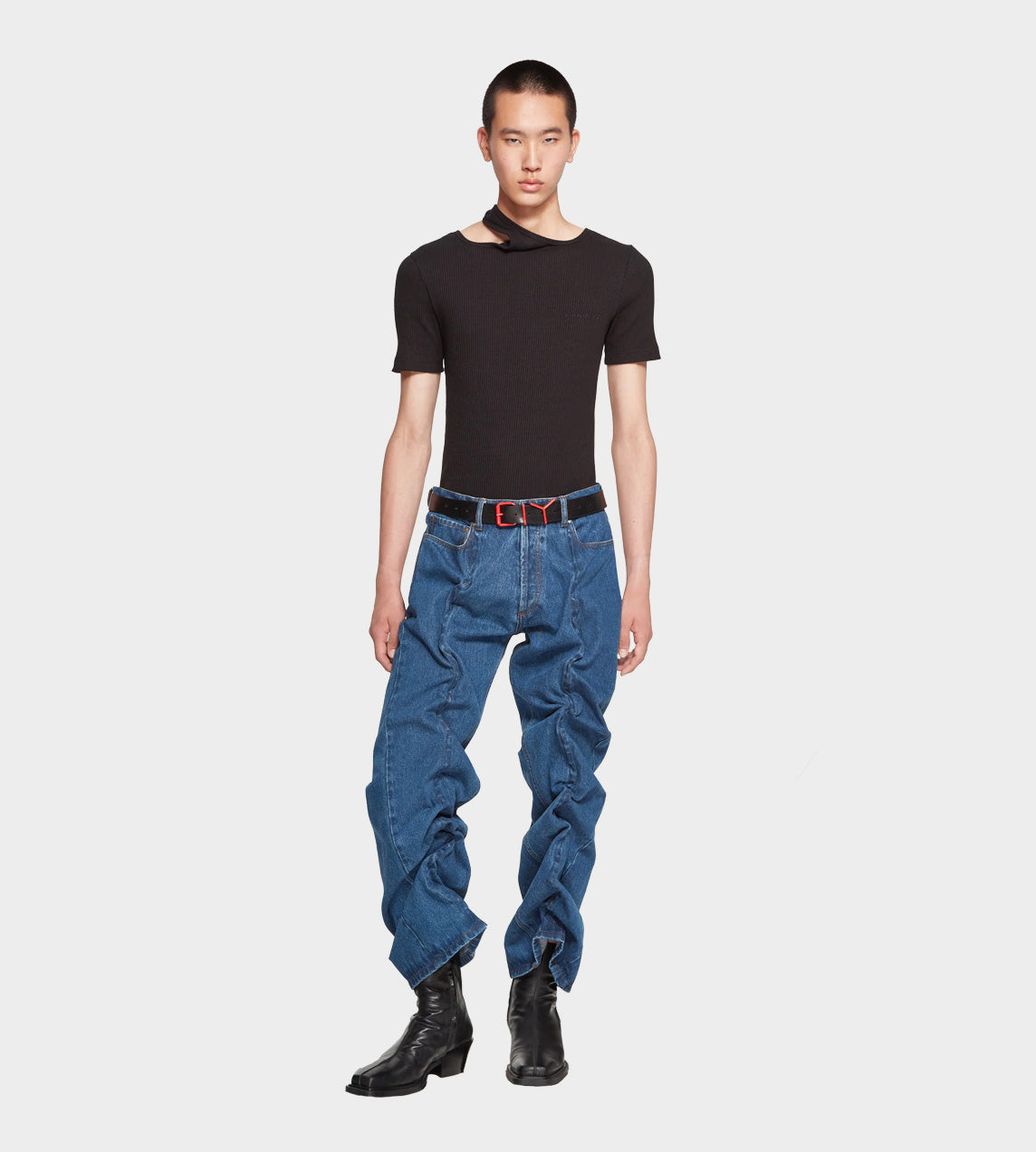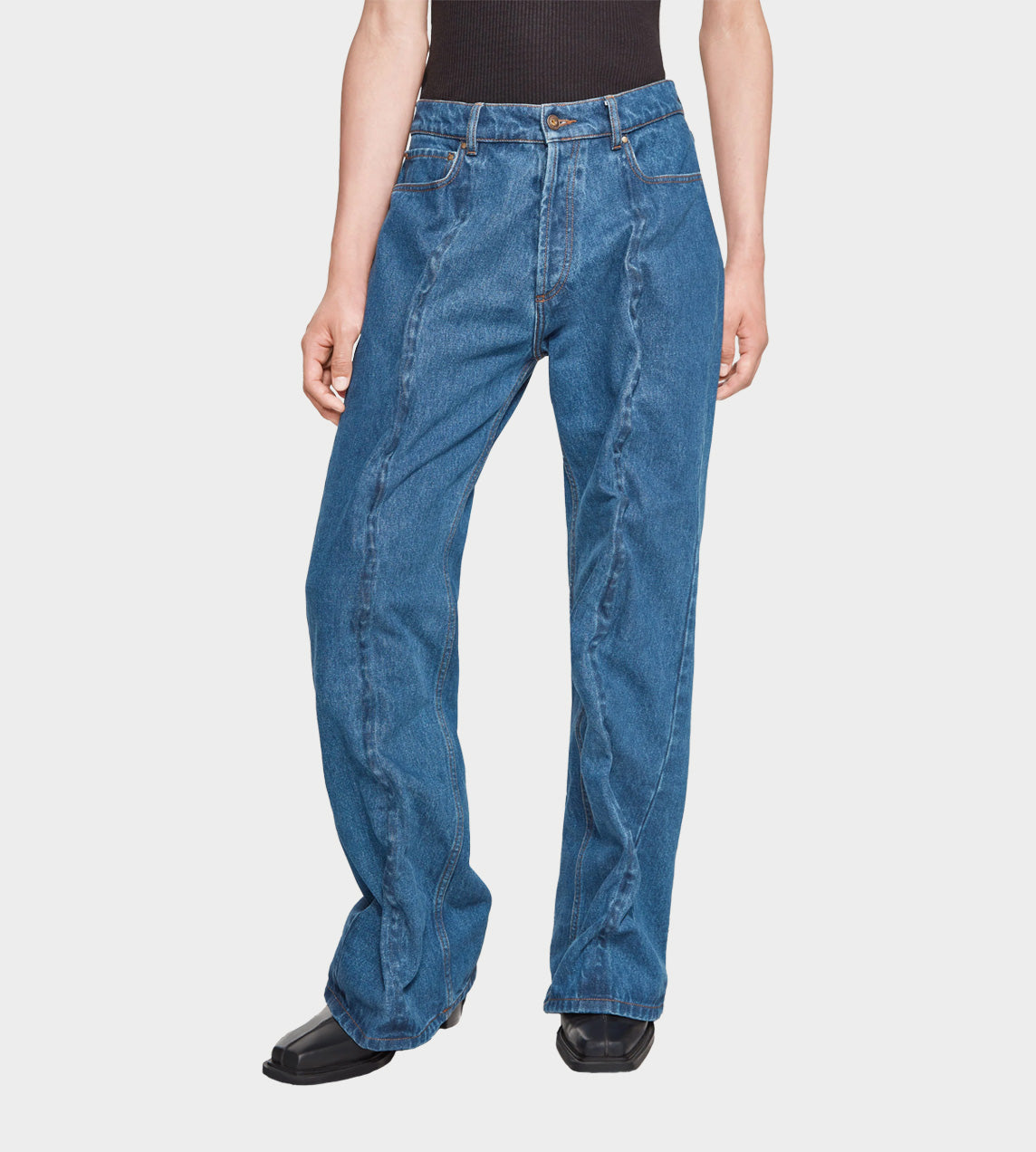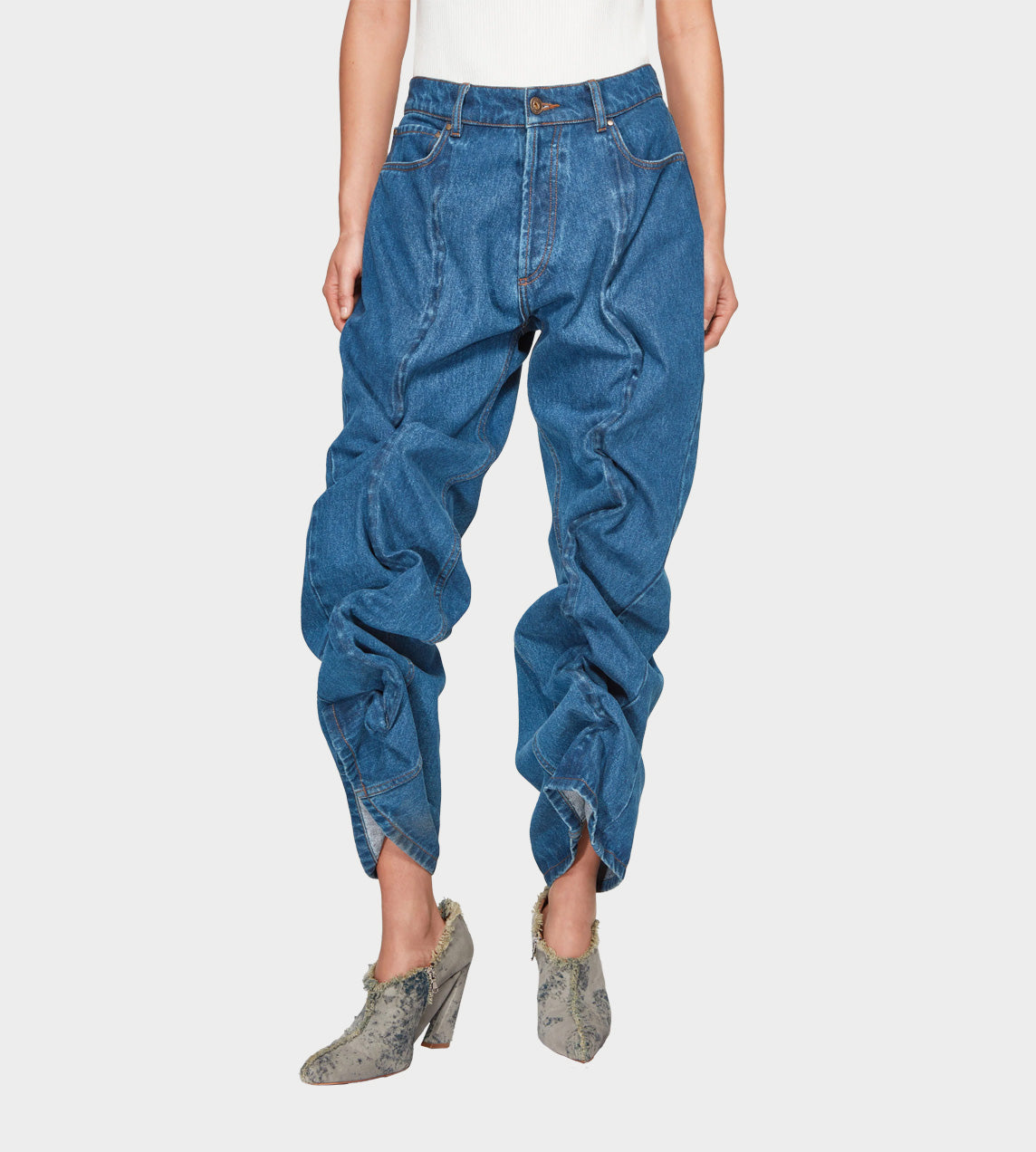 Size chart
Men's Clothing
| S/M/L | XXS | XX | S | M | L | XL | XXL |
| --- | --- | --- | --- | --- | --- | --- | --- |
| US | 34 | 36 | 38 | 40 | 42 | 44 | 46 |
| UK | 34 | 36 | 38 | 40 | 42 | 44 | 46 |
| Japan | 0 | 1 | 2 | 3 | 4 | 5 | 6 |
| Italy | 4 | 6 | 8 | 10 | 12 | 14 | 16 |
| Australia | 42 | 44 | 46 | 48 | 50 | 52 | 54 |
| France | 42 | 44 | 46 | 48 | 50 | 52 | 54 |
Women's Clothing
| S/M/L | XXS | XX | S | M | L | XL | XXL |
| --- | --- | --- | --- | --- | --- | --- | --- |
| US | 0 | 2 | 4 | 6 | 8 | 10 | 12 |
| UK | 4 | 6 | 8 | 10 | 12 | 14 | 16 |
| Japan | 0 | 1 | 2 | 3 | 4 | 5 | 6 |
| Italy | 4 | 6 | 8 | 10 | 12 | 14 | 16 |
| Australia | 36 | 38 | 40 | 42 | 44 | 46 | 48 |
| France | 32 | 34 | 36 | 38 | 40 | 42 | 44 |
Men's Shoes
| | | | | | | | | |
| --- | --- | --- | --- | --- | --- | --- | --- | --- |
| US | 5 | 6 | 7 | 8 | 9 | 10 | 11 | 12 |
| UK | 4 | 5 | 6 | 7 | 8 | 9 | 10 | 11 |
| Japan | 23 | 24 | 25 | 26 | 27 | 28 | 29 | 30 |
| Italy | 38 | 39 | 40 | 41 | 42 | 43 | 44 | 45 |
| France | 38 | 39 | 40 | 41 | 42 | 43 | 44 | 45 |
Women's Shoes
| | | | | | | |
| --- | --- | --- | --- | --- | --- | --- |
| US | 5 | 6 | 7 | 8 | 9 | 10 |
| UK | 2 | 3 | 4 | 5 | 6 | 7 |
| Japan | 22 | 23 | 24 | 25 | 26 | 27 |
| Italy | 35 | 36 | 37 | 38 | 39 | 40 |
| France | 35 | 36 | 37 | 38 | 39 | 40 |